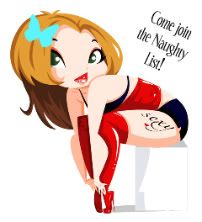 This Week's Prompt: Since Halloween is so close, do you have any monster/weird creature fetishes to confess?
I seem to have a Vampire fetish. On my 17th Birthday I hosted a fancy dress pub crawl. I was dressed in a PVC nurses get-up with PVC thigh high heels, a few people had dressed up in simple throw together outfits. My lover back then had dressed in his standard full Goth clothing, with painted black nails. It wasn't until later in the evening when we snuck away from the group, that I realised he had put vampire teeth in. He gently dug his teeth into my neck a few times, and since then I've been hooked. We somehow made our way to the local cemetery and ended up having graveyard nookie.
I also rather like the whole fantasy female witch look.Women with kitty ears are also very cute and I find them a slight turn on.